This section of the website provides you with all the necessary information regarding Emeria's CSR plan, including its vision for sustainable development as well as its first CSR report for the year 2021.
Our vision for sustainable development
Serving the housing industry for several million people in Belgium, France, Germany, Luxembourg, the Netherlands, Portugal and Switzerland, Emeria ensures property enhancement and customer wellbeing. This mission gives rise to the responsibility for providing solutions to the environmental, social and societal questions of our sector, and contributing to more sustainable ways of living.
As a local player, we are committed to sustainable housing and living together better with our customers, tenants, residents, communities and other industry stakeholders industry stakeholders, which why our corporate social responsibility (CSR) plan is called "More Sustainable Housing".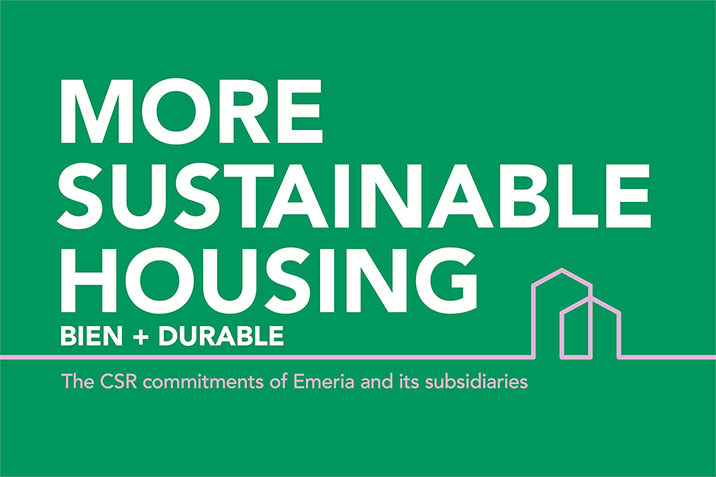 Our Corporate Social Responsibility (CSR) plan is based on 3 commitments:
Emeria's first CSR report
This initial CSR report is published voluntarily to report on the Group's actions and commitments and to communicate the CSR strategy to the relevant stakeholders. The 2021 report focuses predominantly on the activities of the French subsidiaries and brands, as it is the Group's country of origin and the basis of its international development.
The goal is to report on the performance and achievements of each country in the future, as part of the Group's CSR strategy. Emeria also aims to manage its CSR performance with quantitative and qualitative indicators published in this report by 2024, the year of the publication of the first report aligned with the European Corporate Sustainability Reporting Directive.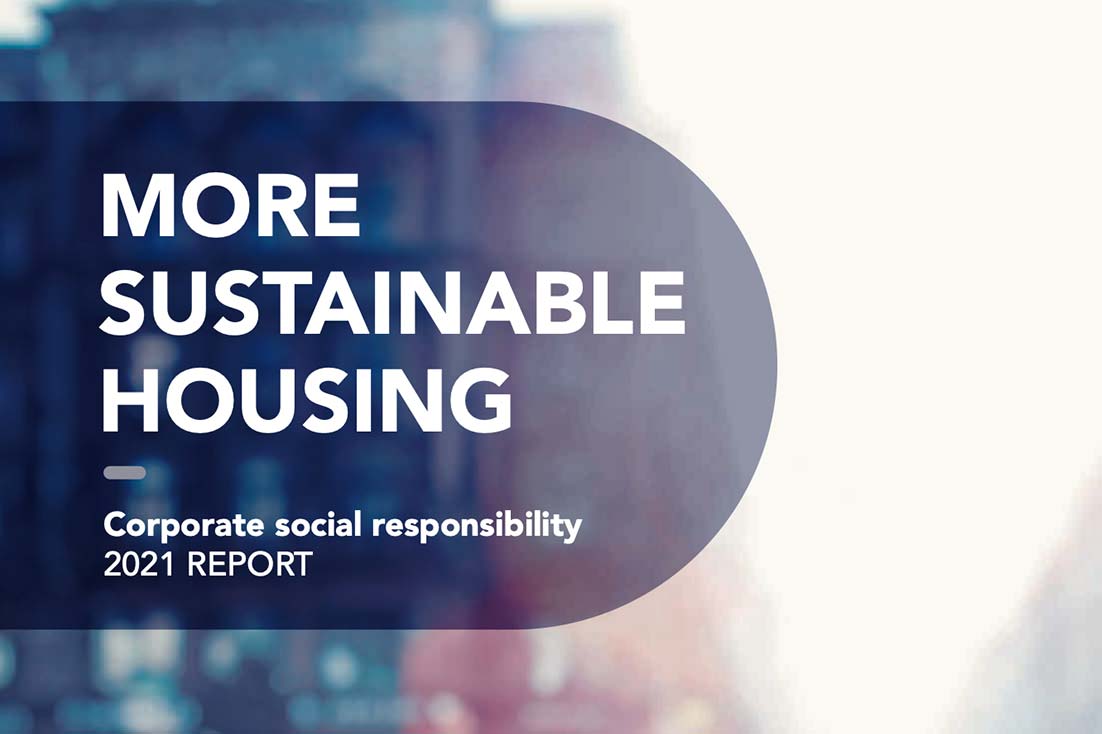 To access our quarterly and annual reports,
please visit the Financial publications section of this website